Read Her Stories
How do you measure success? From choreographers to architects to writers to entrepreneurs…Find out how these women define success in their lives and explore all paths you could ever imagine.
Check out the Girls Inc. Online Featured Interview below, and then meet more amazing women and girls by exploring our archive!
Featured Interview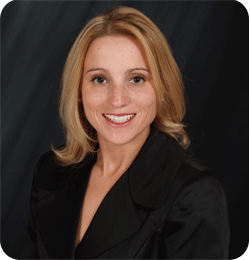 Channeling Her Inner Athlete
Many people will recognize Kerri Strug from the 1996 Olympics, when she and her teammates won the gold medal for the U.S. in gymnastics. Now, Kerri works for the U.S. Department of Justice's Office of Juvenile Justice and Delinquency Prevention as a program manager. She travels around the country to find out how organizations are delivering programs that help kids develop the skills and techniques that will help them overcome challenges that might otherwise lead them to violent and illegal acts. Girls Inc. is one of many organizations that do this kind of work and are supported by the agency for which Kerri works.
Kerri talked to Girls Inc. Online about how she channels her inner athlete to succeed in her job.
How did you wind up with this job? What drew you to it?
I did not know about the Office of Juvenile Justice and Delinquency Prevention until a few months before I applied for a job. I knew I wanted to do something with our nation's youth, but wasn't exactly sure what. I was a teacher right out of college, but quickly realized I wanted to try some sort of public service in Washington, D.C.; one job lead to another, and I eventually ended up at OJJDP. I am drawn to the mission of our office.
You competed twice in the Olympics as a gymnast and hold a gold medal from the 1996 Olympics in Atlanta. What was it like for you to transition from being a full-time athlete to going to college and pursuing a non-athletic career?
The transition from athlete to student in college was a little tough at first since I really had one goal, and one goal alone, from age 6 to 18. However, I transitioned the traits I learned through my gymnastics training—dedication, perseverance—into my academics, and eventually created new goals for myself.
During the 1996 Olympics, you completed your second vault on an injured ankle, which led to your team winning the gold medal. What were those moments like for you—deciding to go forward with the second vault after getting hurt, landing in pain, and clinching the gold?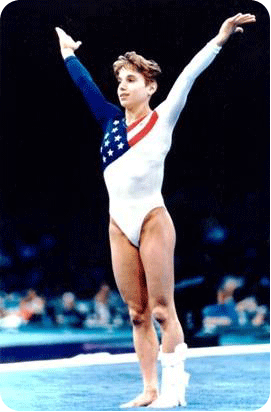 I had a mixture of emotions. I wanted to do what I was trained to do, and I knew my teammates had done their part so I had to do mine. Nonetheless, I also knew I was hurt, and we had several days of competition to go. I felt pain, sacrifice, but more than those emotions...joy. The feeling of satisfaction I had knowing I achieved my lifelong dream was incredible!
What role does gymnastics play in your life now? What role do you hope it will play in the future?
I am still involved in gymnastics, just in a different way. I coach at different camps and clinics when I can, and I still watch various competitions throughout the year. My little niece is now involved in the sport, so I am sure I will get more involved again, especially since she will start competing next year.
Last but not least, when it's time to relax, what do you do for fun?
I like to travel for pleasure. I have to travel for work all the time, but going somewhere with my friends or family is what I really enjoy as I like to create lasting memories. If I have free time during the week after work, I like to see my brother and family in Virginia, read books, visit with my friends, watch movies, or go shopping.
What's Next?
Meet more inspiring girls and women.