Girls Inc. She Votes 2010
Resources: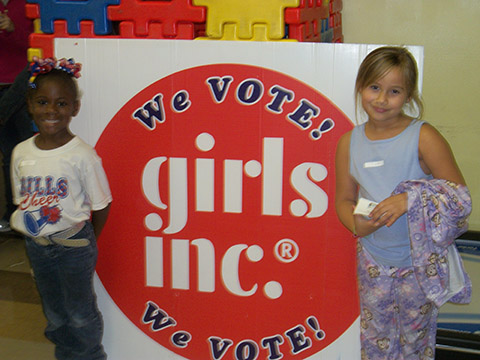 Launch the Girls Inc. She Votes 2010 photo gallery.
Girls Inc. knows that you are definitely a future voter and likely a future political candidate and leader, which is why we created Girls Inc. She Votes, an initiative that engages girls in elections and the political process. Across the U.S., 3,600 girls voted in the Girls Inc. She Votes 2010 mock election in recognition of the midterm elections that took place in the U.S. this year. During these elections, people often get to vote on a ballot initiative (sometimes called a "ballot question" or "referendum"), which could result in a new law being made directly by the voters of a city, town, or state.
The girls voted on a national Girls Inc. mock election ballot question, and girls at some local Girls Inc. organizations voted in mock elections for Governor, Senate, and local offices as well as questions on the ballot in their communities. They also created and voted on ballot questions that affect their Girls Inc. communities. At Girls Inc. of Omaha, NE, where they used real voting machines, girls voted "yes" to keeping the Girls Inc. center open on Saturdays. At Girls Inc. of Carpinteria, CA, girls voted "yes" to allowing the use of cell phones at their center.
Girls at Girls Inc. of Shelbyville and Shelby County, IN elected their own President, Vice President, Secretary, and Treasurer. The girl candidates made posters, gave speeches, and campaigned one-on-one with voters.
Girls at Girls Inc. of Owensboro-Daviess County, KY reviewed the local ballot and analyzed how many women and men were running. They interviewed the only female candidate running for their county commission.
The Girls Inc. She Votes mock election ballot question asked girls: Should school vending machines sell soda? Sixty-three percent of girls voted "yes"; thirty-seven percent of girls voted "no."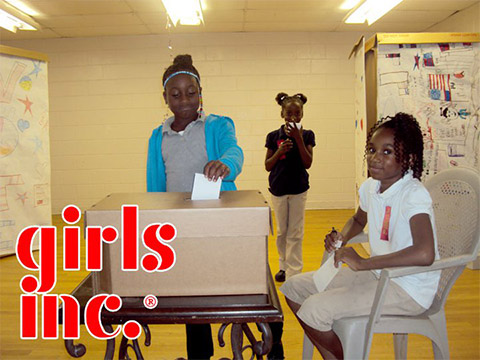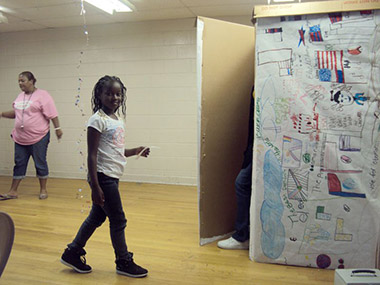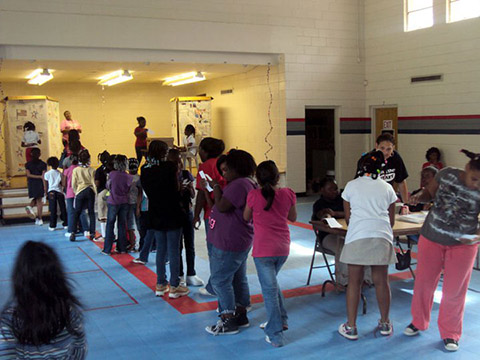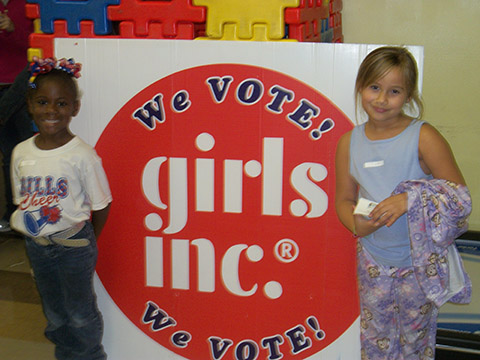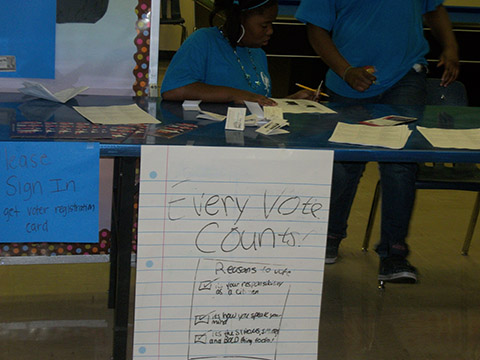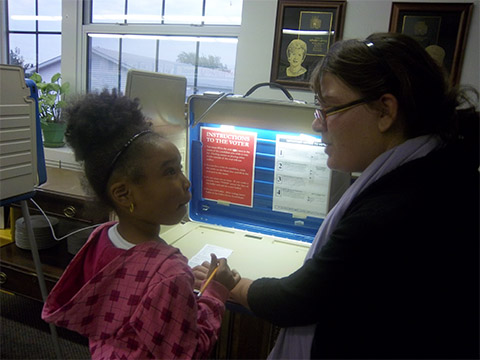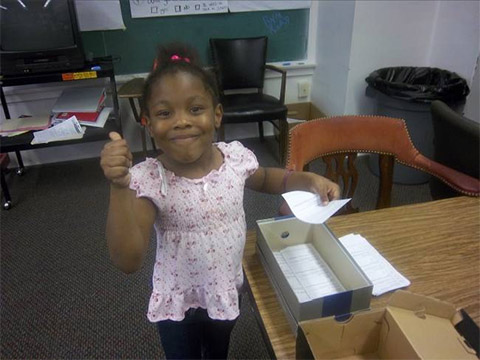 Tags: