Kayla's Neighborhood
Resources: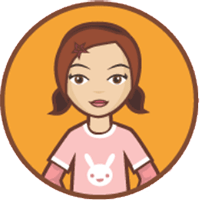 Meet Kayla. She's 11 years old and loves to draw and play sports - especially soccer.
"I'm really lucky because my mom gives me a weekly allowance of $5. I also receive money on my birthday sometimes. I spend some and save some. I also earn money by walking pets, watering plants, and babysitting kids in the neighborhood. A few months ago, my family moved to a new community because my mom got a different job. I'm excited and nervous about being in a new place and making new friends."
Click the "start" button and use your left and right arrow keys to explore Kayla's neighborhood. To learn about the economic relationships in Kayla's neighborhood, click on the buildings as she passes by them.
Tags: